About Us
Big E specialises in political history tours of Northern Ireland. He works in Partnership with travel companies across NI and Ireland.
Contact Big E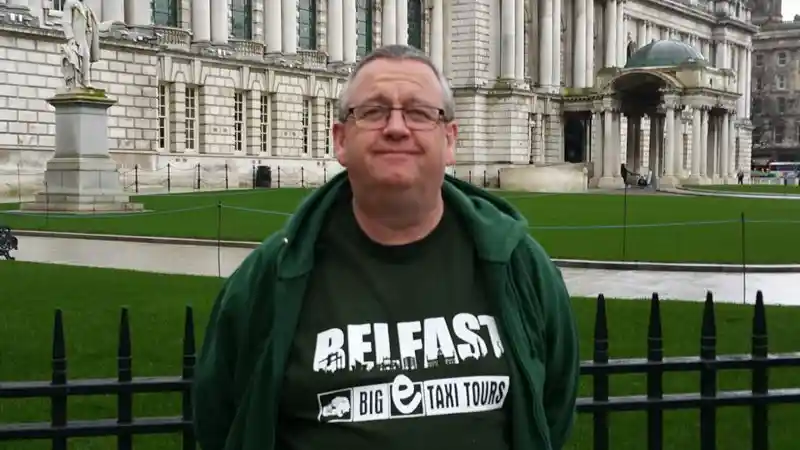 About Big E Taxi Tours
Big E Taxi Tours takes tourists on a political/ troubles tour around key locations in Belfast, Northern Ireland. We give you an easy to understand explanation of the conflict that has made our history world famous. Our Taxi tours offer a unique opportunity to see and hear from Local Drivers who have grew up in Belfast. Our drivers are all qualified tour guides and have worked with our founder Big E for over 23 years.
About Big E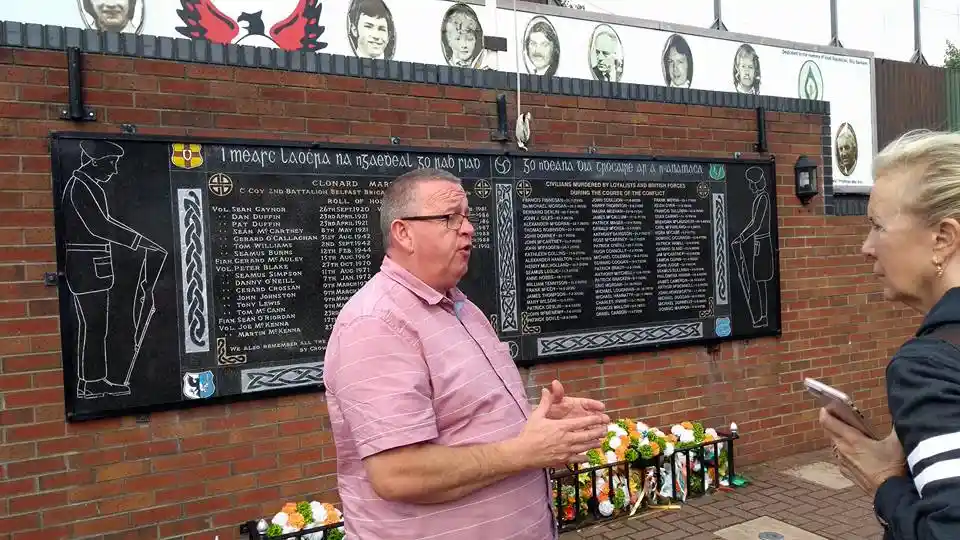 Where He Grew Up
Big E was born in West Belfast in 1967 and lived there until 1994. He now lives 15 miles outside Belfast in a village that would be regarded as a mixed region, where both Protestants / Unionists and Catholics / Nationalists live peacefully as neighbours and mix together very well socially
A New Experience
This experience was entirely new to Big E, it was entirely new to almost all those who moved from Belfast, since we all were raised in either 100% protestant/unionist areas or 100% catholic/nationalist areas, and the only interaction between the divide was in the mixed city centre or at flashpoint regions, which was not very often in most peoples' lives.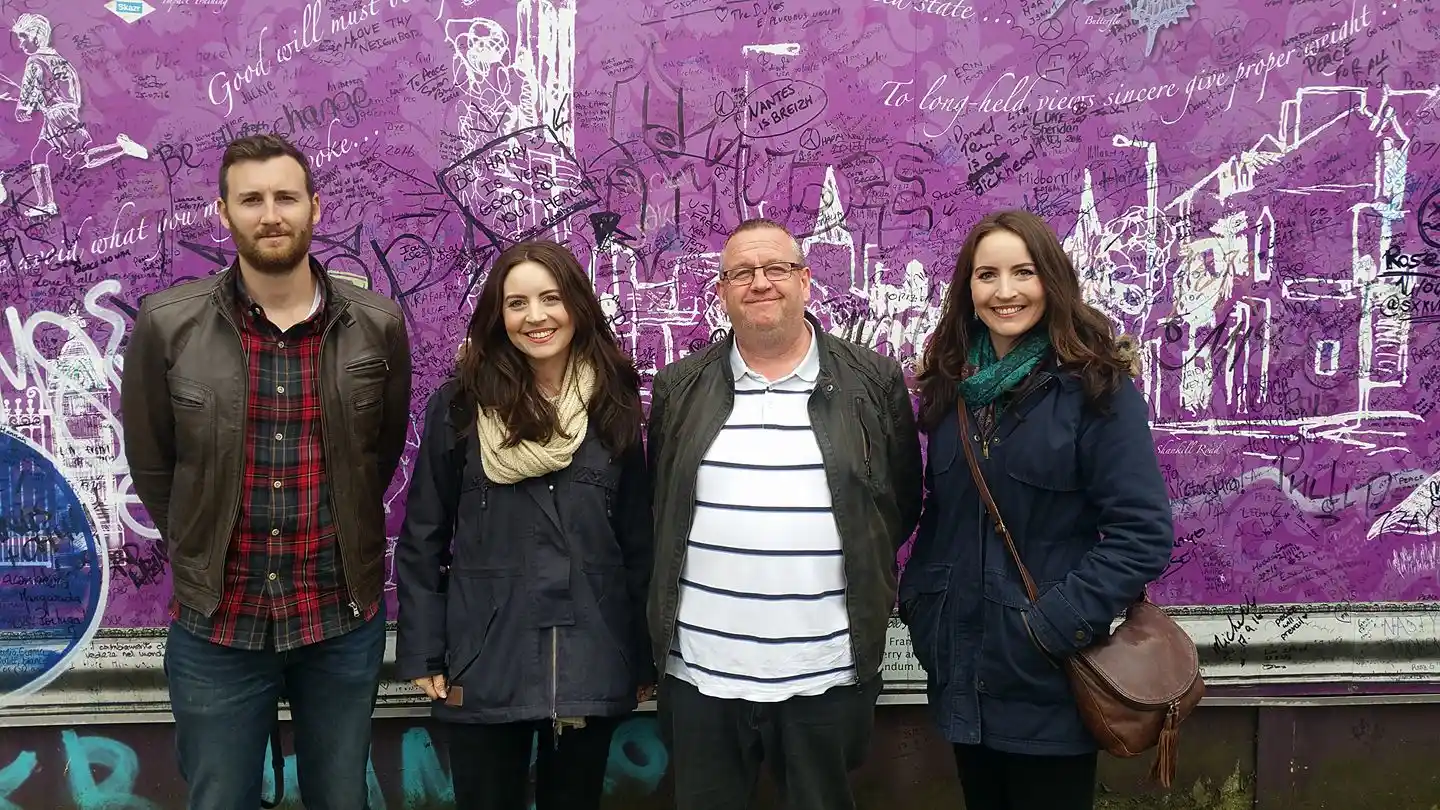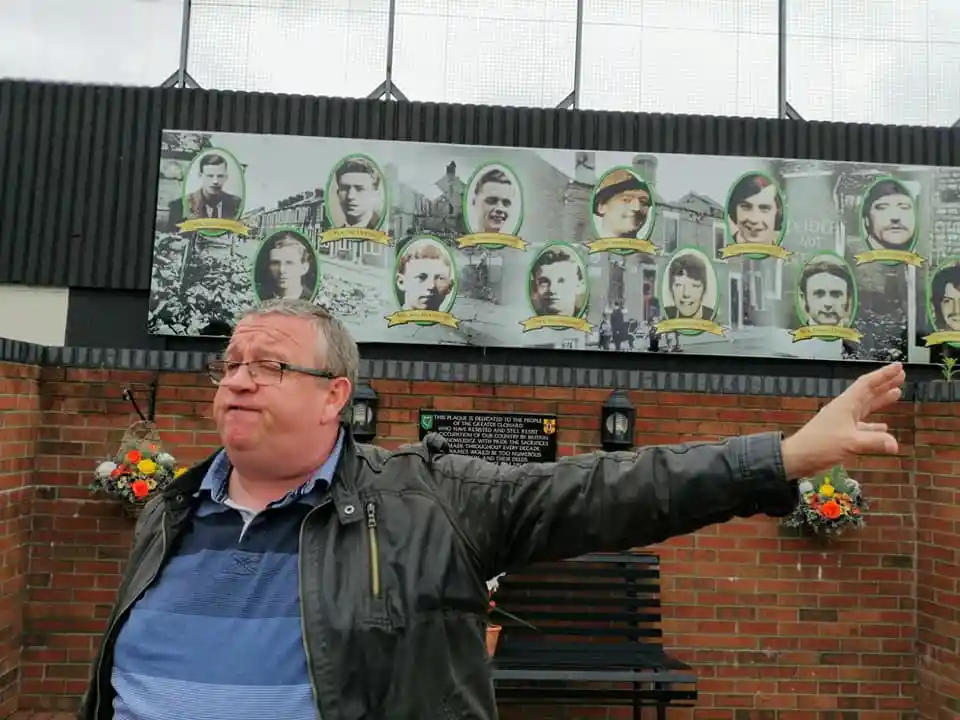 A New Perspective
Though we all have our own opinions, the time from 1994 has given BIG E the opportunity to understand the opinions and perspectives of those from the other side of the divide, and to discuss and debate with them and others the important issues of politics and history of our communities.
We Work Alongside Tour Companies Across Ireland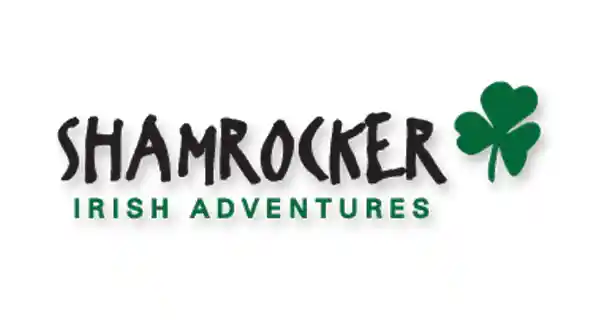 Shamrocker Adventures
Lose yourself in ancient sites, awesome scenery, and quirky pubs. This is your time to let go, laugh like mad and party like its St Paddy's. Live your best life, the Irish way.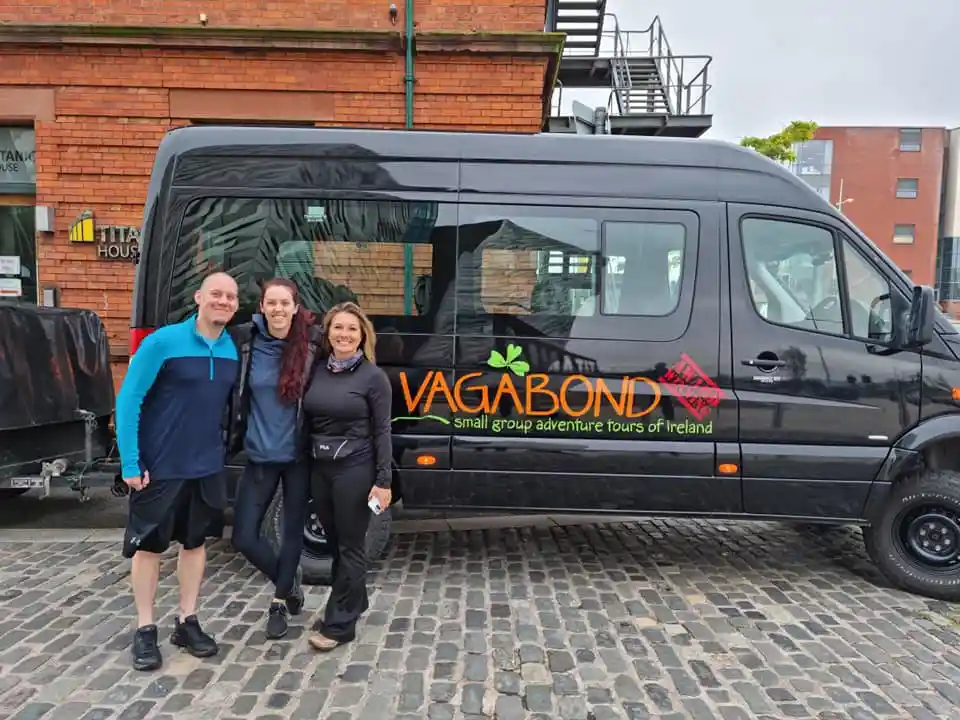 Vagabond Tours
Vagabond Tours deliver an unforgettable touring experience of Ireland and NI with a mixture of culture and adventure! Our Black Taxi Tour can be added on to a select number of their tour packages.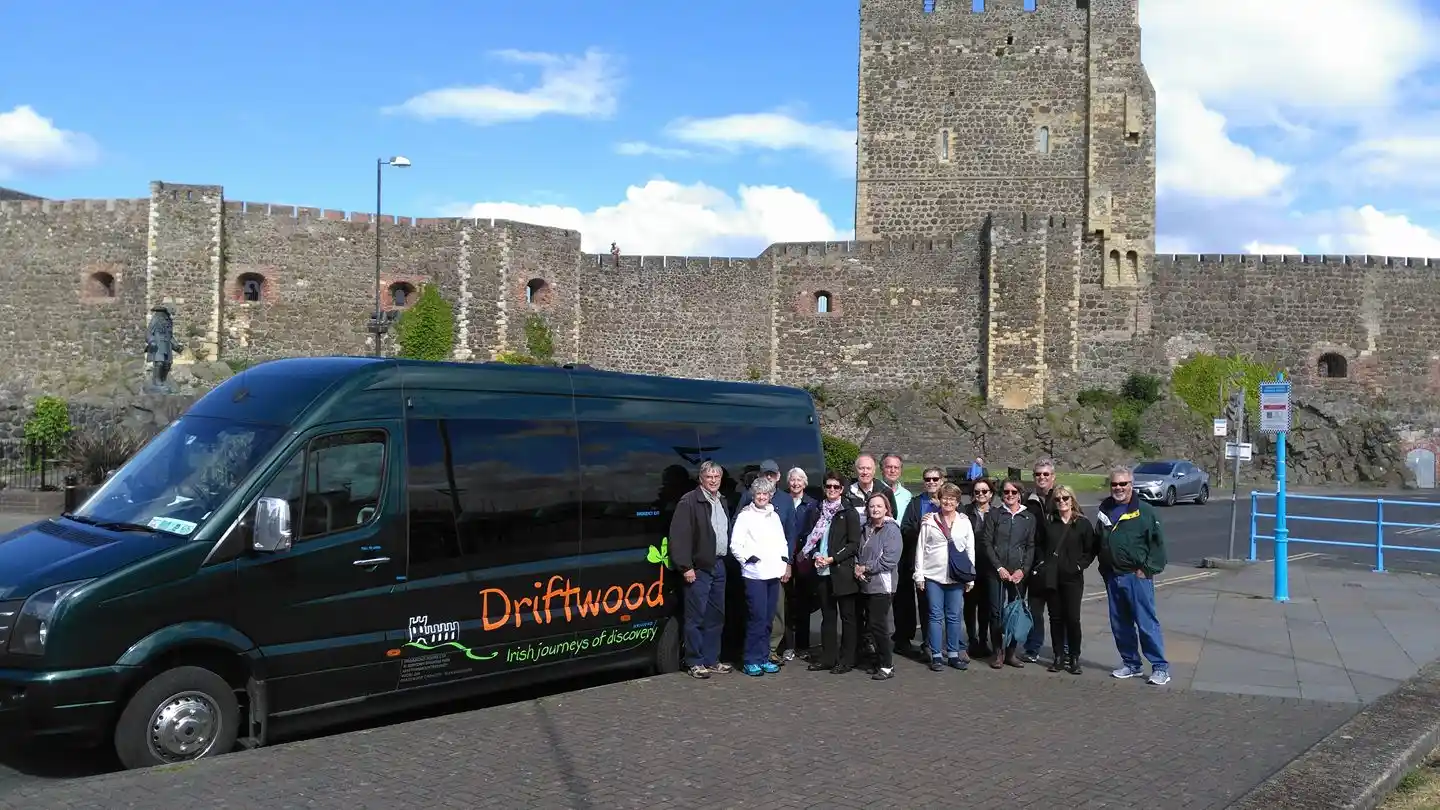 Driftwood Tours
Driftwood tours deliver a unique and cultural experience of Ireland and Northern Ireland. You can visit the great sites, while meeting local iris craftsmen in quaint villages.